Regular price
€302,40 EUR excl. VAT
Regular price
Sale price
€302,40 EUR excl. VAT
Unit price
per
Sale
Sold out
1 in stock, shipping now!
The Sentinel LT link completely revamps the bike's suspension. By increasing the progression from 7% to 20%, it provides much better small bump sensitivity, mid-stroke support, and bottom out resistance. As a result, it maintains traction much better, feels more composed through chop, and has way more bottom out resistance. Essentially, this link gives the V1 Sentinel the suspension performance of a V2. Whether it's pinning it through roots and rocks, sending it to the moon, or railing berms, this link will make the bike feel better than ever, regardless of whether you're running the stock shock or the most top of the line option out there.

At 20% progression, the Sentinel LT link plays well with shocks like the stock air shock as well as coils. The benefits of running the link with the completely stock shock alone are substantial, and no shock modifications are required. If you are running a coil or thinking about it, this link is hands-down the way to go. The improvements this link provides far surpass what's possible with volume spacers or damping tunes. It's no wonder Transition is implementing similar leverage curves with their newest bikes.

For those riding the bike for more gravity-oriented things, the Sentinel LT link also brings an increase in travel. With the stock shock size, travel is increased to 146mm. The carbon frame has more clearance and can run up to a 205×62.5mm shock for 158mm of travel. This allows the bike to be set up as 160/158, which is up there with some of the burlier enduro bikes out there. For the time being, this is the Super Sentinel.
Specifications:
Fits V1 Sentinel frames (2018-2020)
A note on shock compatibility…
Please check your shock stroke before installing the link. This is the distance between the shock body and the surface on the spring retainer/clip that the bottom out bumper rests on. We have encountered shocks where the stroke is significantly more than it should be. There will be clearance issues if your stroke exceeds recommendations.

Some carbon Sentinels can run a 205×62.5 mm shock for 158 mm of travel, but not all. If you do decide to run your carbon Sentinel with 158 mm of travel, please check all frame clearances at full bottom out. While it works comfortably on our test bikes, we've seen enough variation in carbon frames from other brands where it's a wise idea to check. The area to pay close attention to is the clearance between the shock reservoir and the frame. It clears on the DHX2, but longer reservoir shocks may have issues here.
Product Compatibility, Setup, Fit, & Installation Information.
View full details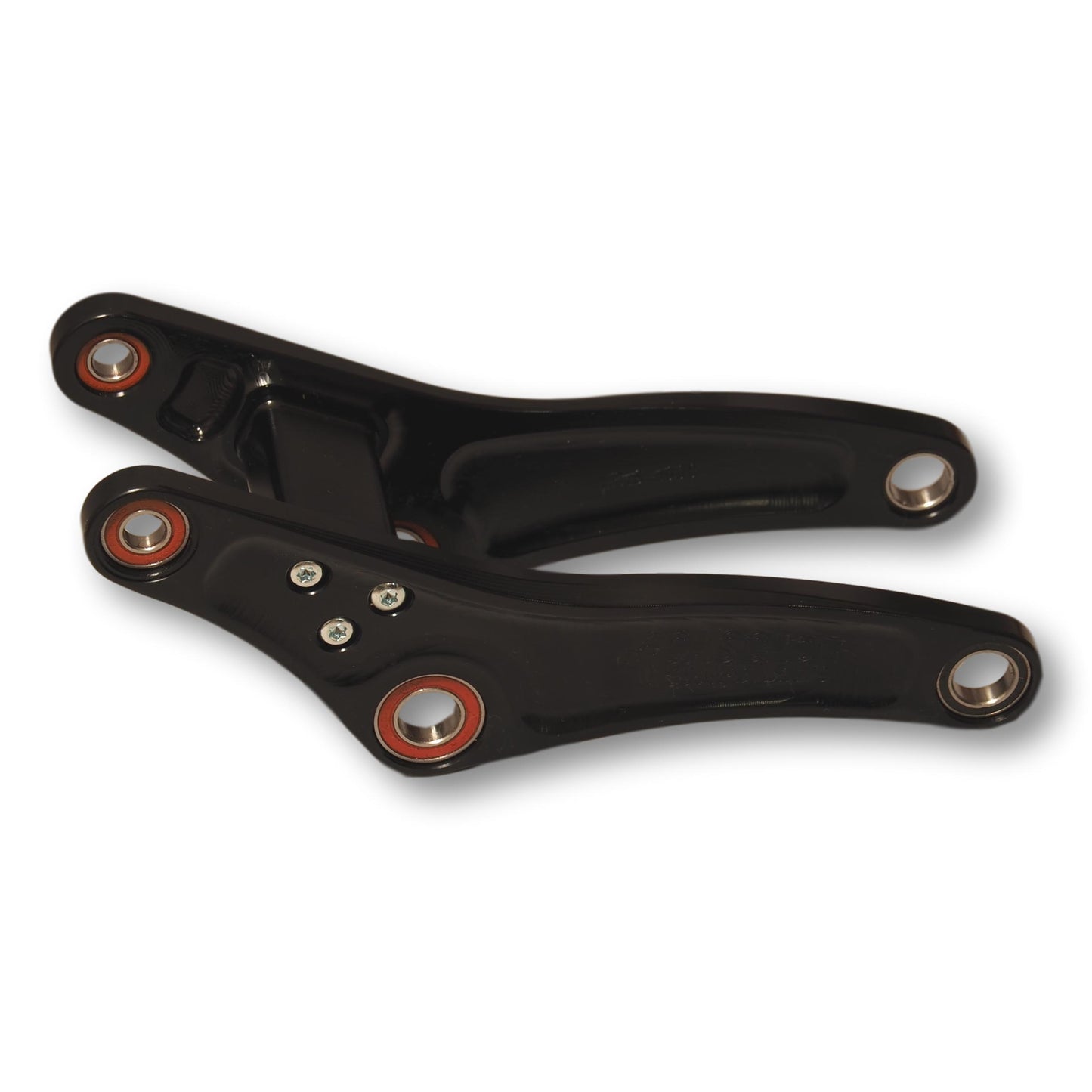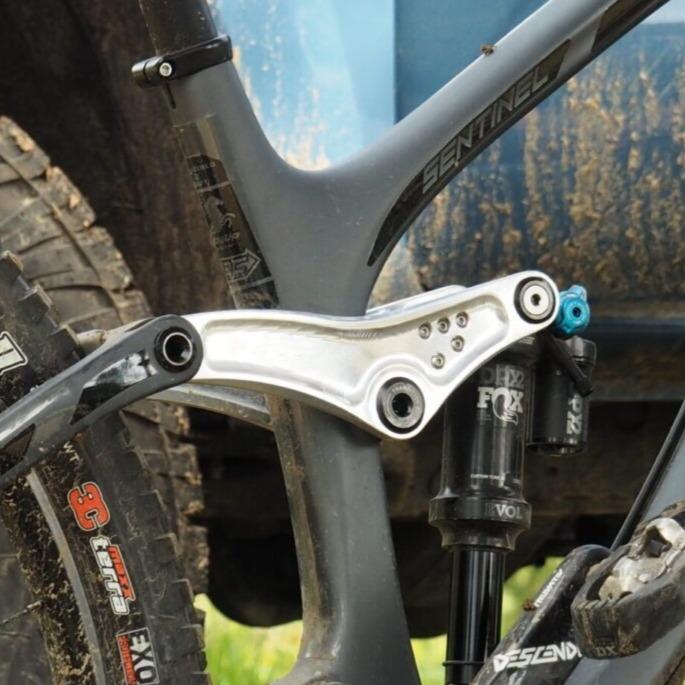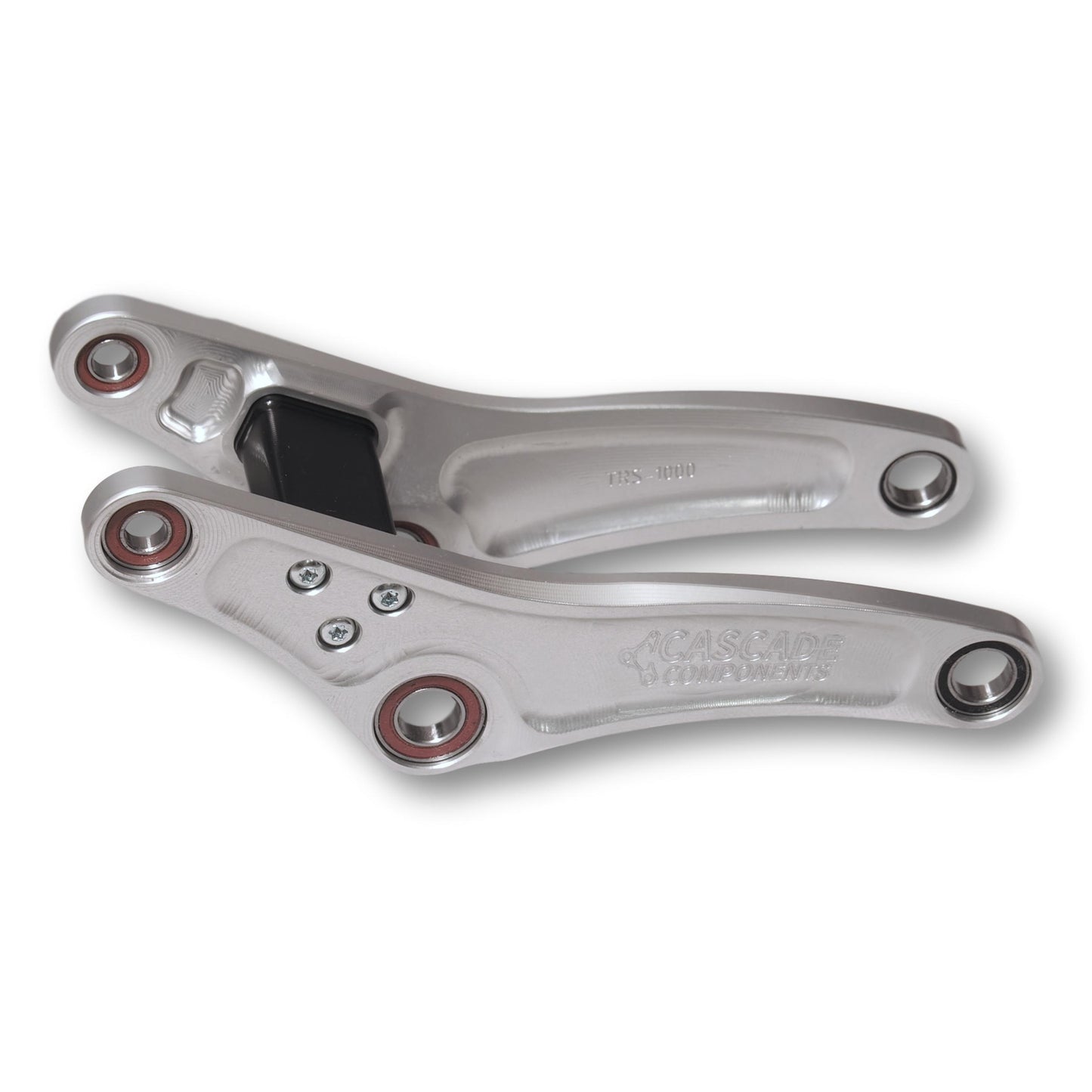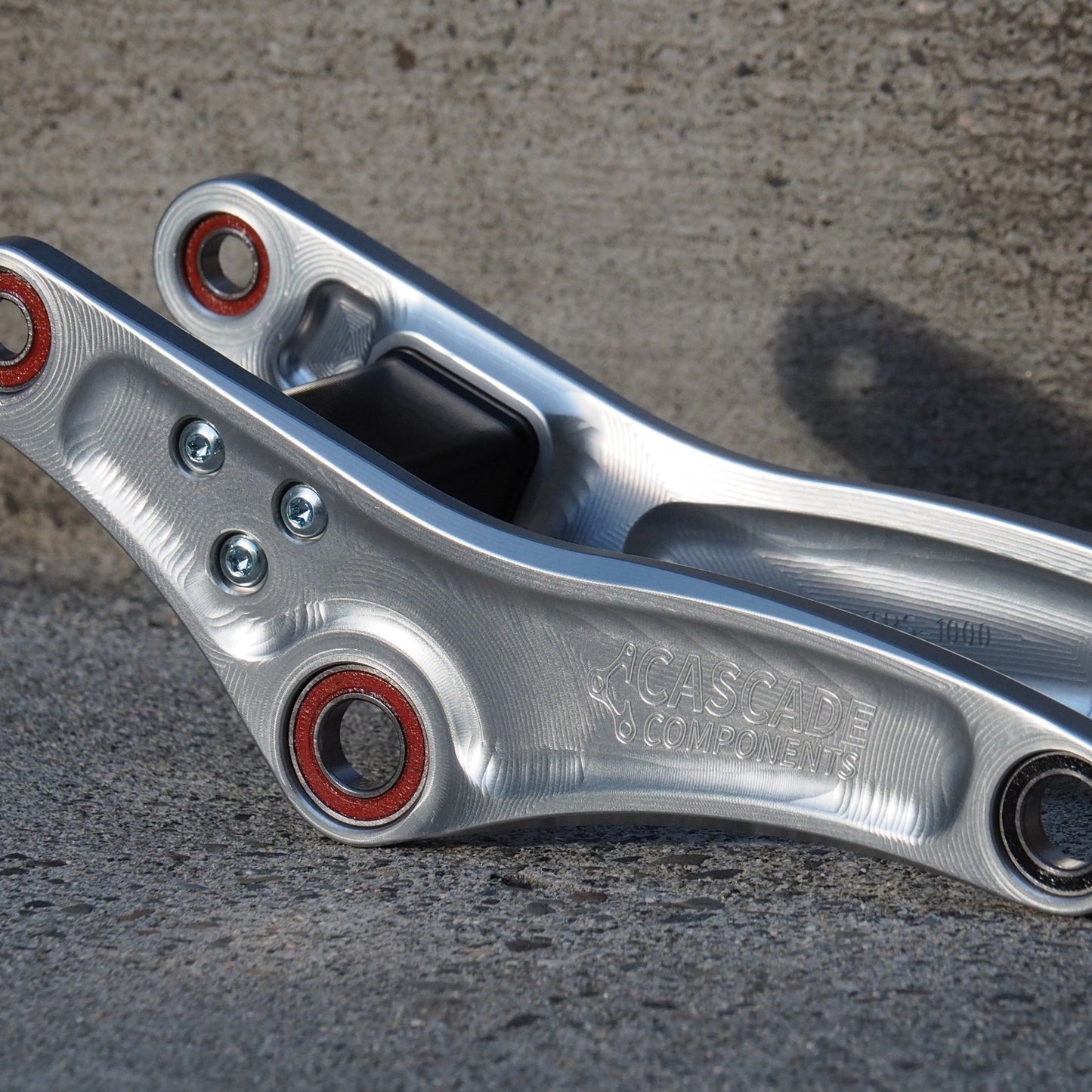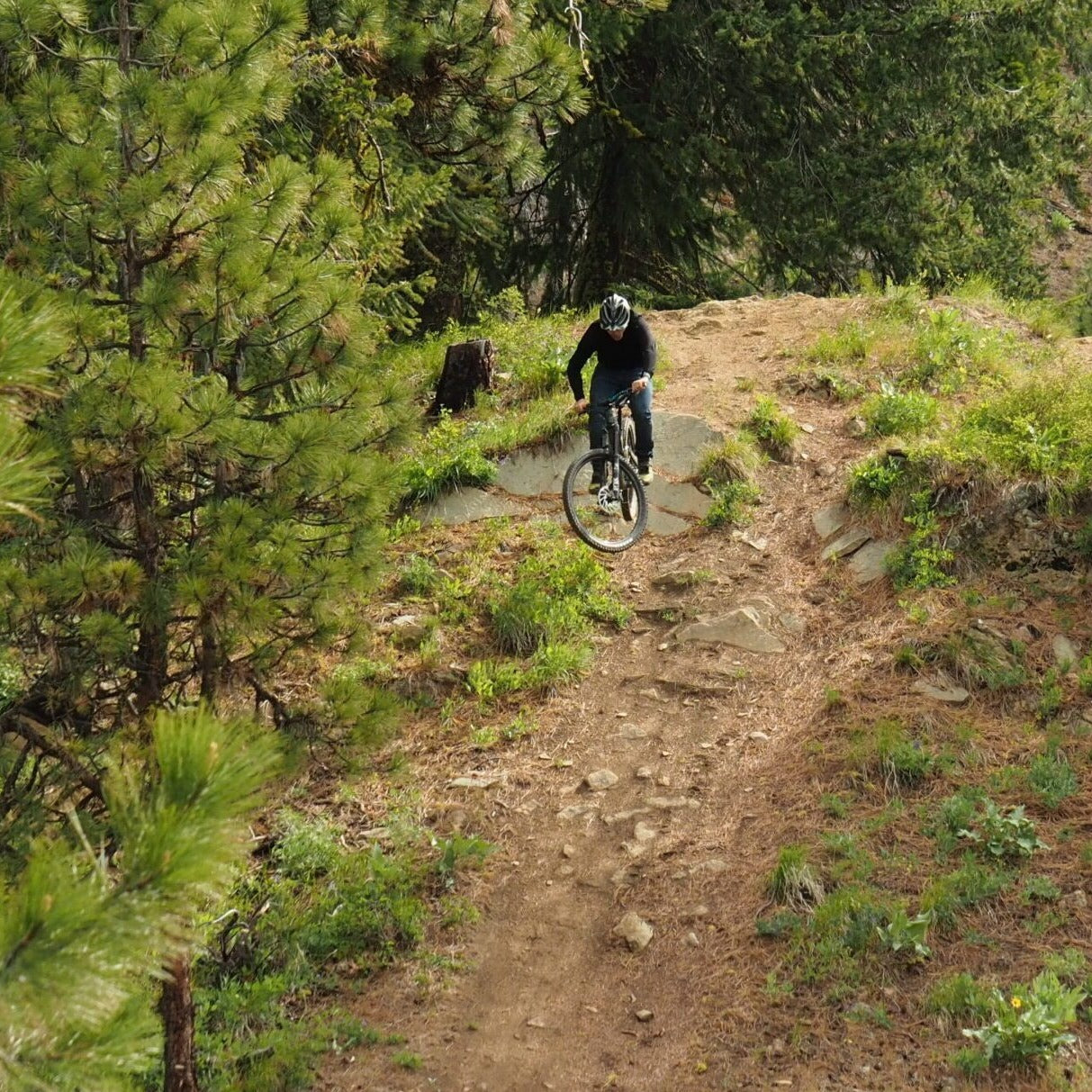 Expert Reviews
"This link is a great option for riders who would like to take their 'do everything' Transition Sentinel and expand its descending capabilities into the realm of a modest enduro bike without negatively affecting pedal efficiency." - VitalMTB